Everyone seems to be talking about Mysterio in the new Spider-Man: Far from Home trailer. It might be partly because he's played by Jake Gyllenhaal, and I mean, what kind of woman isn't gonna be at least a little bit interested in that fact?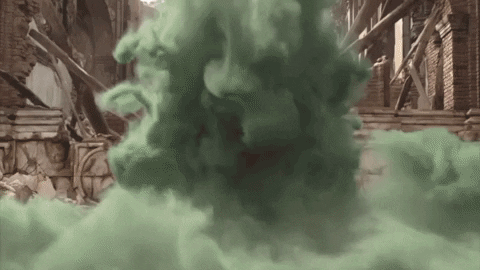 So who is the Mysterious Mysterio?
Mysterio, according to the comics, is one of the Spider-Man villains. Mysterio is said to have made his first appearance in June 1964 in The Amazing Spider-Man #13 comic. Quentin Beck is the fictitious man who became Mysterio. Beck was a skilled special effects wizard and Hollywood stunt man. When his dream of pushing to the top and making it big as an actor in the film industry collapsed, he turned elsewhere. Quentin Beck's skill with illusions, he realized, could help him become a powerful super-villain.
Mysterio is also a villain in the Daredevil comics.
Is Mysterio good or bad?
According to the old comics, it would seem that Mysterio is bad. However, some are now questioning that as the new trailer seems somewhat vague on that fact. Peter Parker's friends are in trouble, and Mysterio appears to say to Peter, "you don't want any part of this" almost as if to say he is handling things and protecting his friends. That said, it is certainly vague. So is Mysterio good or bad? Watch the trailer and decide for yourself. Ultimately, we might need to wait until the movie comes out to know just exactly who Mysterio is and what his role will be.